Parking Surveillance System
We design, develop, and install surveillance cameras used in parking lots, garages, and shopping centers.
Pole Mounted Parking Lot Cameras
Parking lot surveillance cameras can deter crime on your property.  They protect customers and staff traveling to and from their vehicles as well as valuables on the property.  When criminal activity is captured on video, it is easier to prosecute and prevent further problems.  Our security cameras provide 24/7 video surveillance that can be monitored.
Parking Garage Surveillance System
We offer parking lot security cameras that are self sufficient and solar powered that are loaded with features like wireless connectivity, night vision, facial recognition, and even license plate detection.
All Out Surveillance will install parking lot cameras at car lots, garages, storage facilities, shopping centers, warehouses, construction sites, and more.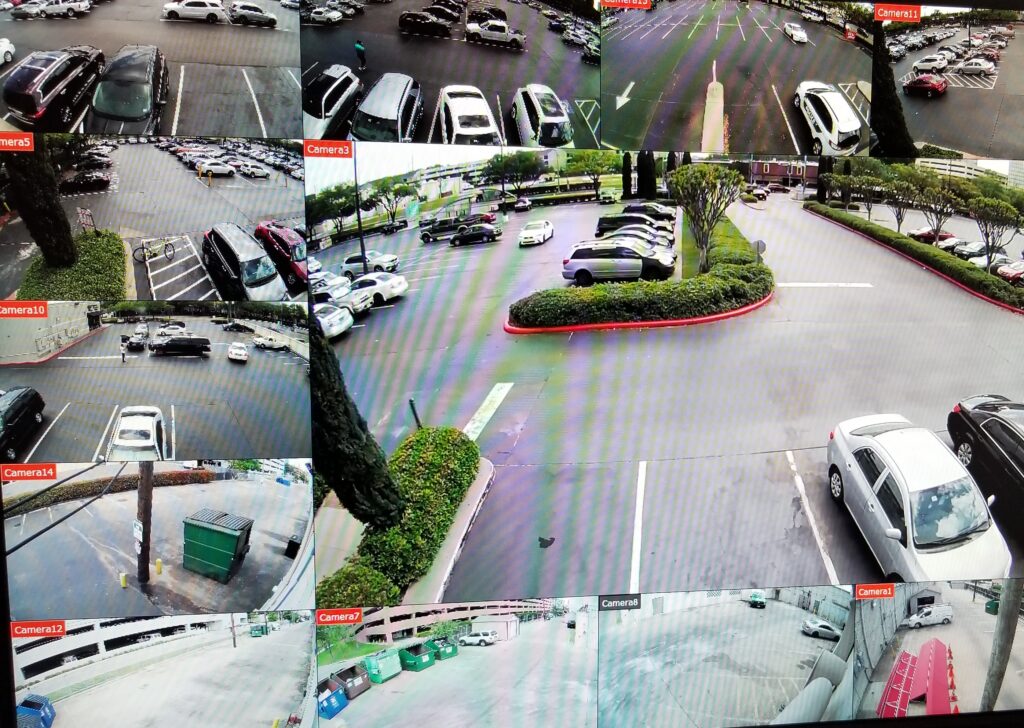 Great service, professional, on time and very reasonable rates— call them!
Tom LaRocca


October 27, 2020
They did an amazing job. They were very prompt and effiecient. I will use them again for other projects in my home.
Karen Mitchell


November 14, 2018
Very professional my installation was completed fast and accurately. I was totally satisfied with their service. I would recommend them to friends and family.
Therese Mitchell


June 21, 2019